Twitter and how the young Filipinos consume it
The Twitterverse, the woke culture, and everything in between
By Jessica Pag-iwayan
Filipinos love social media. That's a fact.
For four straight years now, the Philippines has been named as the world's top social media user. We Are Social and Hootsuite 2019 reports state that, on daily average, Filipinos spend nine hours and 29 minutes on social media.
This comes as no surprise for Pinoys love to communicate. Long before Facebook, Messenger, Twitter, and other social media platforms changed the way people would connect to one another, our country has been hailed as the texting capital of the world.
But aside from communication, what are the other purposes of social media platforms for Filipinos and how do Filipinos behave online, especially on the micro blogging site Twitter?
Twitter, Filipinos, and pop culture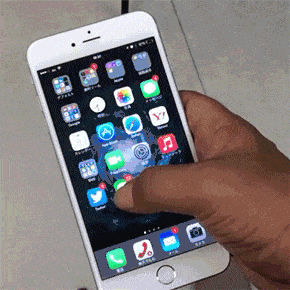 In an intimate conversation, Twitter managing director for Southeast Asia Arvinder Gujral answers this question. According to him, more than just a communication platform, Twitter is where Pinoys go to join the conversations that matter to them, whether on socio-political issues entertainment, or even sports.
"On Twitter, you connect with what's happening and as much in real time as possible," Arvinder tells Manila Bulletin Lifestyle. "If you want to discuss the NBA in the Philippines with other NBA fans from different parts of the world, you can't do it on any other platform.
If you want to be the 'woke' young Filipino, you cannot be on other platforms. It has to be Twitter.
"Woke" is Twitter slang for being socially and culturally aware. It is about being "awake" to the social injustices happening around in the day-to-day. But the word originated in the 1900s, a political term that can be found in African-American vernacular English.
Arvinder Gujral
Based on the demographics of Twitter Philippines, members of this woke culture is mainly composed on young people. "Philippine users compare to ASEAN market are a little bit more younger," Arvinder says. "Fifty percent of our users are men, and 50 percent are women, and 74 percent of them are between the ages 16 and 34 years old." This age bracket includes both the Millennials and Generation Z.
He adds that 57 percent of Filipino Twitter users are active daily. When asked about the total number of users in the Philippines, he declines to answer. But according to Statista, there are now 10.4 million Twitter users in the country, which means that there are more than five million Filipinos who are actively using the social networking site every day.
At this number, Pinoys can make a certain topic or hashtag the trending conversation across the globe. It is evidenced by, among other things, their love and passion for Korean music. In fact, as Arvinder has revealed, the Philippines is one of the top five countries in the world to have generated the most number of tweets on K-pop or Halyu.
Attitudes and interests
Meanwhile, Global Web Index report says that 82 percent of local Twitter users are interested in other countries and cultures, 69 percent are risk takers, and 78 percent like to pursue a life of novelty, change, and challenge. The same report also shows that young people are conscious of their personal appearance and have a high tendency to buy advertised brands.
When it comes to top interests, members of the Twitterverse love music, food, films, travel, gaming, and fashion and style.
The downside
Despite all it can offer that empowers its users, Twitter is not perfect. One of the pressing concerns about this platform is its rampant pornographic content. But the company is doing its best to solve this issue. Arvinder encourages users to report this type of tweet so Twitter can take it down.
"There are three things to eliminate this," he says. "First is through machine learning. Any tweets that violate our policies, the machine will flag it up. Second is if a user reports a tweet which also happens a lot globally. Last is when the Twitter team finds it on their own, then we take it down."
There's also the edit button. For years now, netizens are pushing for the company to add an edit but
ton that allows editing or revising a tweet in the event of an error. Arvinder says that more than just the technicalities, there's another reason Twitter is hesitant about the edit function—it's because every tweet, say, of a world leaders is now part of the history. "It is not as simple as it sounds because tweets are part of the National Library of Congress in the US. Every tweet is archived," says Arvinder.
In the face of continuous technological innovations, new social media platforms are sure to come up in the years to come, but Twitter is confident that it will remain thriving. "For me that's not a problem at all. I am not concerned. Every user has a specific reason to be on Twitter. If you want to connect to your favorite stars, to talk about entertainment, you can do it on Twitter. [Or if] you want to connect to UAAP or the government. There will be more platforms in the next 10 years, which is fine, as long as we remain consistent and our audience continues to come in for those reasons, I think we're good," ends Arvider.
Tags: internet, NBA, news, Philippines, social media, Twitter, UAAP, youth